Durable Quality Micro Surfacing Paver

Professional Micro surfacing paver/ Spraying Mixer seal paver/Asphalt Slurry Seal Truck surface paver is to aggregate, powder, water, emulsified asphalt by a certain percentage transported into a mixer, formed by the rapid mixing of emulsified asphalt slurry mixture into the paver box, by spiral dosing uniformly flat paving the road.



Also,we have Asphalt Bitumen Distributor Truck,Road Synchronous Chip Sealer,Road Surfacing Maintenance Truck,Asphalt Production Plant,Road Surfacing Maintenance Machine and so on.
Main performance
a). HOWO special chassis, low fuel consumption, powerful, comfort and convenience by driving Euro V Emission Regulations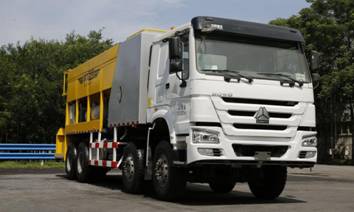 b).Intelligent low-speed power transmission mechanism from special chassis output torque, construction-speed stability, good construction effect..
c).With high-power auxiliary engine Cummins engine,powerful to Process asphalt paving construction effect in quasi-breaking state is excellent.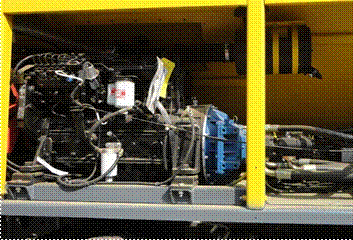 d).Aggregate hopper.emulsion tank and water tank,Trinity composite layout, compact structure, high working efficiency, elegant in appearance.
e).Precision welding fluid tank is made of stainless steel materials, corrosion resistance ,long service life
f).The maximum mixing volume of 3.5t/min fits for different width, depth and technologies of construction.
g).An open hydraulic system, compact structure, elegant in appearance, high reliability.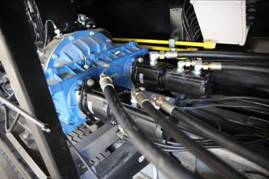 h).Use of German well-known brands of hydraulic power, stable and reliable transmission speed with advanced speed sensing device for precise control of transportation capacity.
i).The power unit of this system is controlled by six-groups of system independently, which supplies independent power to the respective executive system and keeps them interference free; Troubleshooting timely and convenient, conducive to maintenance, particular for system upgrade.
j).Control operation using the rear platform,operator can operate all the controllers at the operating platform. It is also easily capable of starting or stopping operations with one single switch.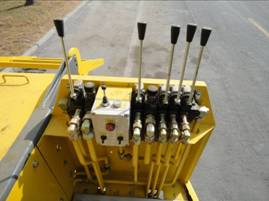 k).With advanced mixing device (mixer), biaxial, dual-motor drive, wear-resistant carbide particles cladding made of leaves, good pulp into effect; the material and its angle can be adjusted vertically to meet the road slope construction.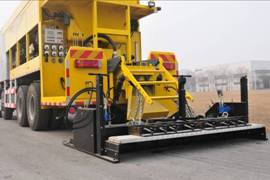 l).The control system uses a modular design, using the engineering machinery dedicated control components , high degree of protection, driving ability.
m).Accurate feeding starvation alarm monitors aggregates conveying in the all-range construction, which is the double insurance of construction quality control.
n).Emulsion pump with steady flow,Advanced velocity sensor is equipped to realize accurate emulsion supply volume. The pump of jacket heating meets the needs of severe working conditions. The pump also can pump oil by itself which make fuel in construction convenient.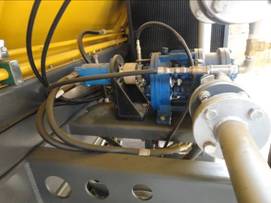 o).With high and low pressure two flushing device. more convenient for Construction and equipment maintenance
p).Automatic sprinkler tire device meets requirements of various construction technologies.
q).High pressure washing device and double water recharging devices could monitor and prepare the slurry mixtures, which are essential to monitor and mix slurry mixtures
r).Special aggregate structure, effective solution to the "aggregate Punta rack" problem, greatly enhance the quality of construction.
s).Aggregate hopper with volume of 12m3;55 ° inclined wall so that aggregate blanking more smoothly.
t).Paving system use automatic telescopic paving box does not only apply to any kinds of roads, but also regulates with appropriated camber according to the road conditions in construction.
u).Paving system use double-row spiral propeller is capable of paving and re-mixing, with great effects to preventing slurry from segregating.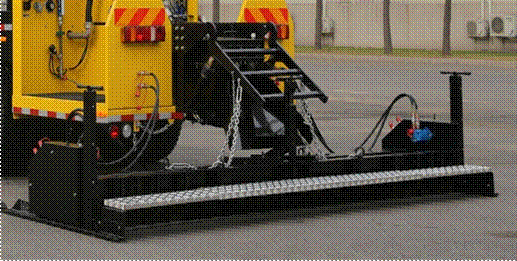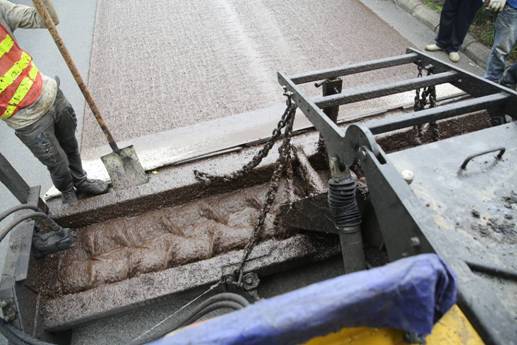 v).CAN bus connection between the world-renowned brand master controller and expansion modules, flexible layout in the distribution box. Using a distributed control of the bus controller directly to the drive control device, greatly improve the stability and consistency of the electrical control.
1 Chassis brand HOWO
2 Engine power 228(310) kW(hp)
3 Emission standard Eur.Ⅴ
4 Cab HW76
5 Max. speed ≥80 km/h
6 Min. speed ≤1 km/h
7 Auxiliary engine QSB4.5-C160 Cummins
8 Auxiliary engine power 119(160) kW(hp)
9 Aggregates Hopper Volume 12 m³
10 Emulsion Tank Volume 4m³
11 Water Tank Volume 4 m³
12 Additive Tank Volume 400 L
13 Filler Tank Volume 2×0.5 m³ Two hoppers
14 Discharging Volume of Mixer ≤3.5t/min
15 Width of Paving Tank 2.5~4.3 m adjustable
16 Paving Depth 3~15 mm
17 Overall Dimensions 11690×2500×3300 mm L×W×H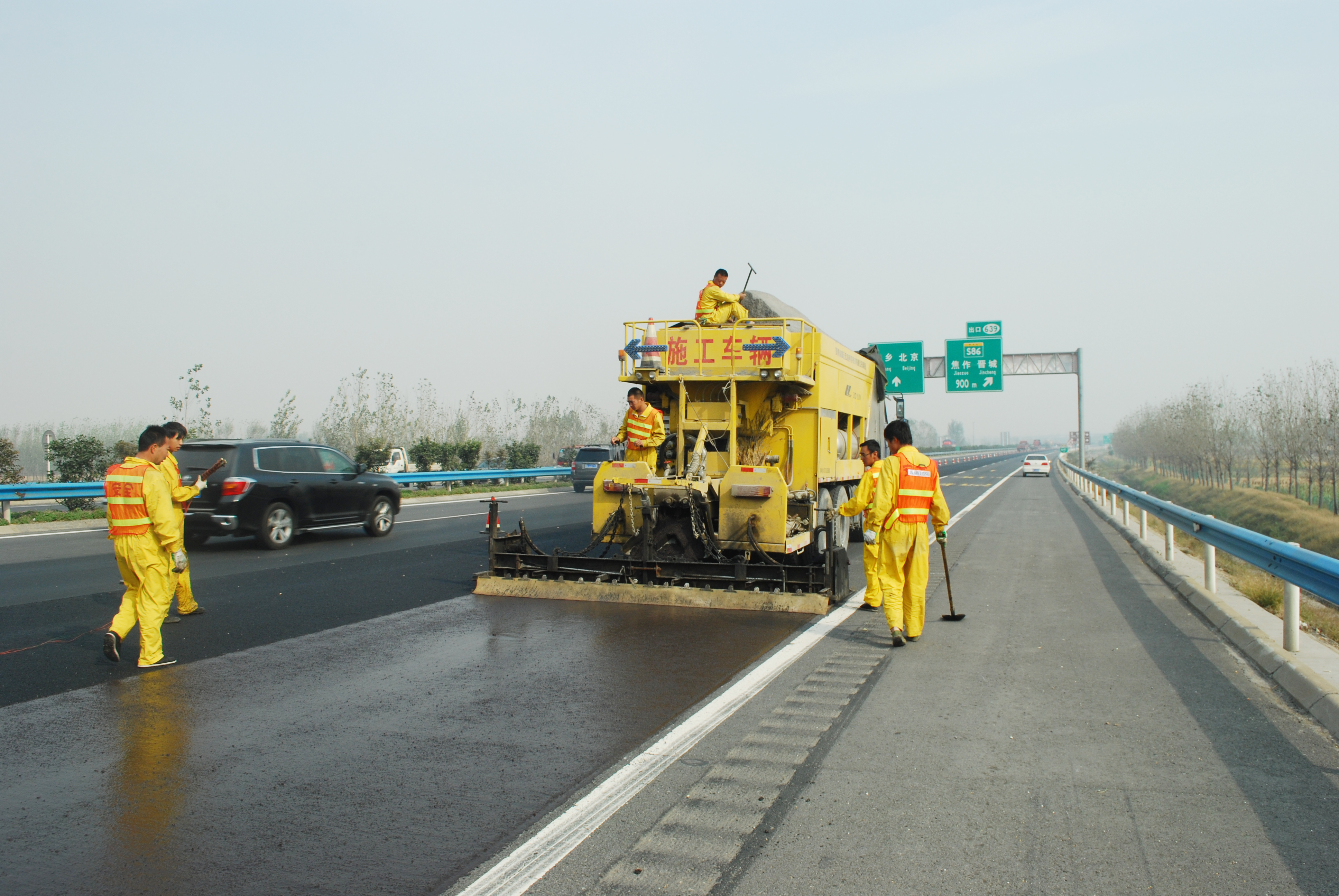 Looking for ideal Professional Micro Surfacing Paver Manufacturer & supplier ? We have a wide selection at great prices to help you get creative. All the Spraying Mixer Seal Paver are quality guaranteed. We are China Origin Factory of Asphalt Slurry Seal Truck Surface Paver. If you have any question, please feel free to contact us.
Product Categories : Slurry Micro Surfacing Paver