GYSB0530 sieving and mixing machine is our new type of sieving and mixing equipment independently developed by our company, mainly applied to screen and mix aggregates for Chip Seal. It is also can be applied to wash the aggregates with optional accessories.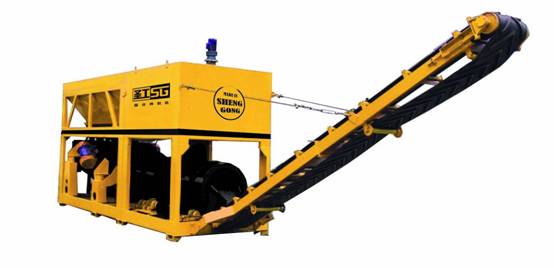 Technical Parameters
Aggregates Graininess: ≤24mm
Productivity: 15-35t/h
Voltage: 380V
Frequency: 50 Hz
Gross Power: 13 kW
Weight: 6t
Overall Dimensions: 6300×1800×2800 (mm)
Structures & Characteristics
1 The equipment can sieve the stone chips through double layer linear librating screen and then pre-mix the aggregates with binders to make the binders cover the aggregates and ensure that the asphalt and aggregates combine firmly in chip sealing process.
2 It is of modular design, small in size and of great containerization, which is convenient to transportation and installation.
3 High strength bolt is adopted to join the modules, easy to assemble. The main frame is welded with section steel to be firm and stable.
Also,we have Asphalt Bitumen Distributor Truck,Road Synchronous Chip Sealer,Road Surfacing Maintenance Truck,Asphalt Production Plant,Road Surfacing Maintenance Machine and so on.